Gabion Stone Veneer is a building concept that combines narrow-width welded wire mesh gabion baskets securely anchored to a structural wall and filled with rocks to create a durable natural stone veneer. Made of heavy-gauge galvanized steel wire mesh, this veneer can be applied year-round without the need for heavy equipment or skilled labor, with a lifespan exceeding 75 years.
Gabion stone veneers, also known as gabion cladding, are gaining popularity for their ability to add a natural stone aesthetic while blending with the modern look of the surrounding gabion cage. Although installation requires some physical labor, it doesn't require artisan skills to achieve a great finished product.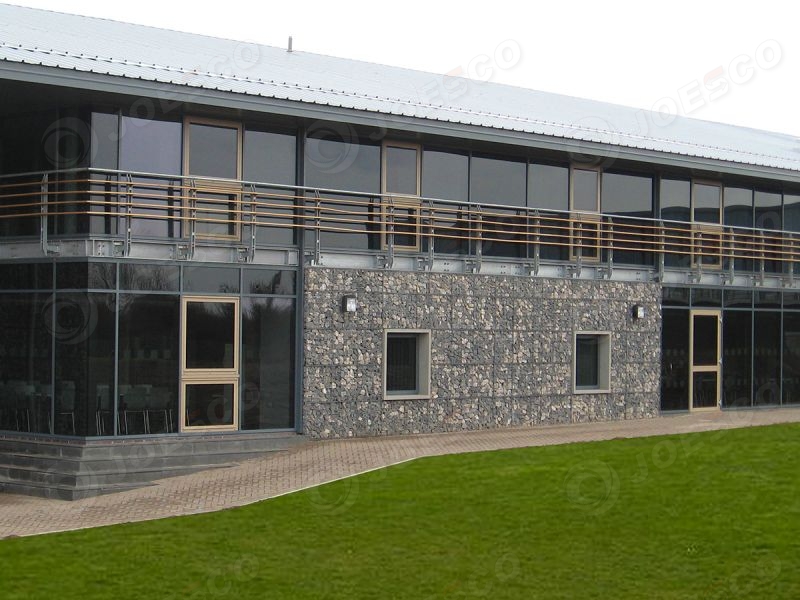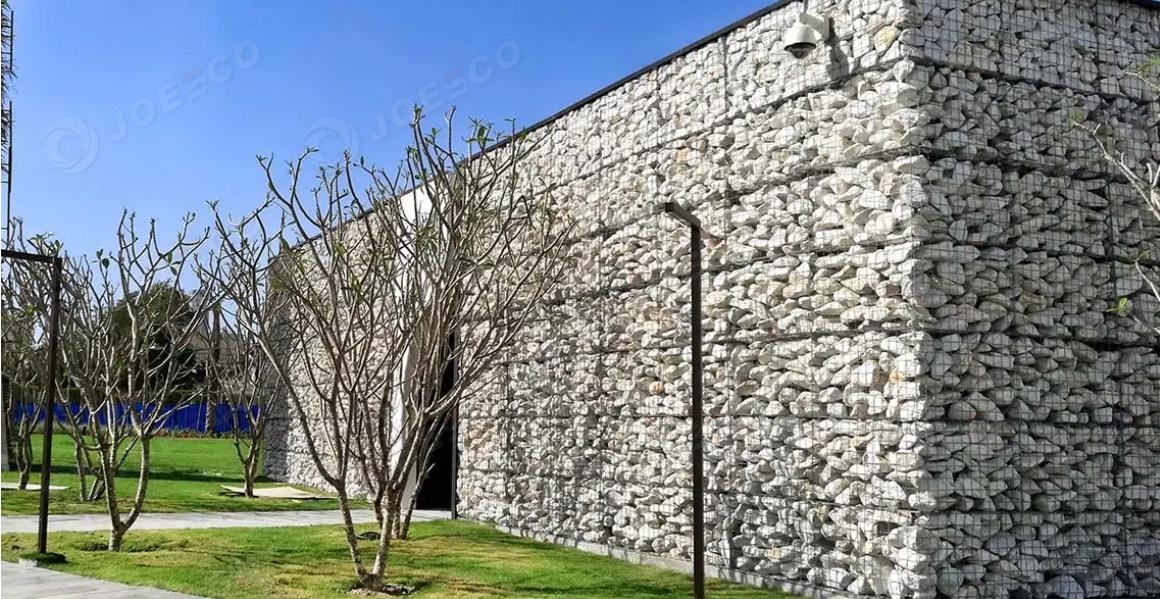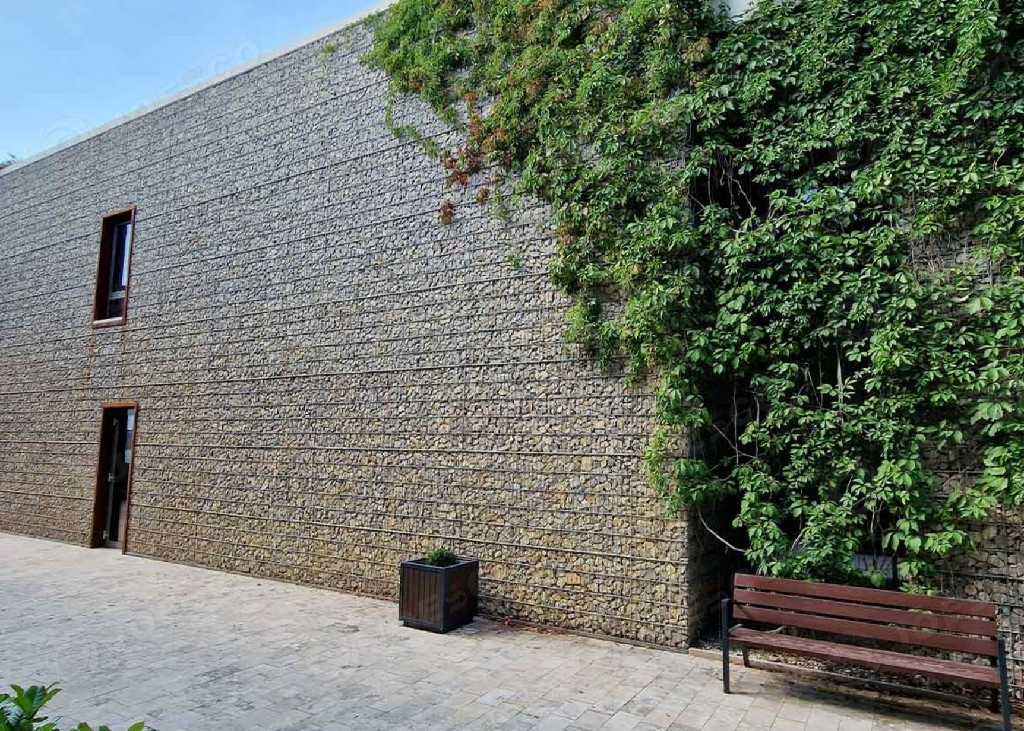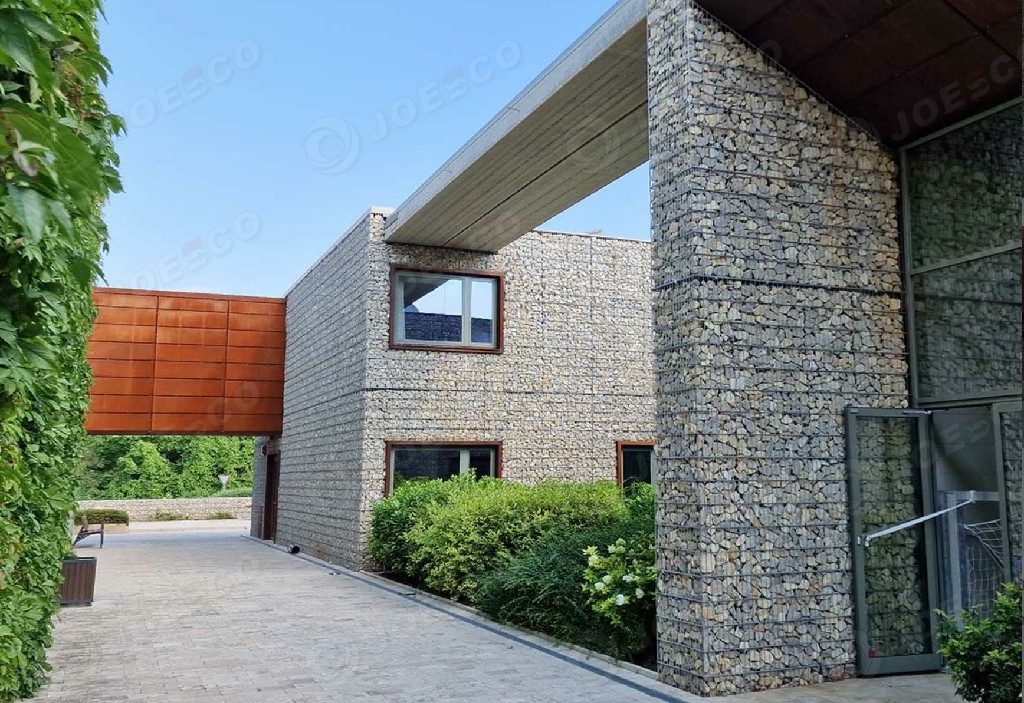 Should you hire a contractor to install a gabion stone veneer? Here are some factors to consider:
Higher Quality of Work: Contractors have experience in placing stones and can provide better expertise in deciding on tieback or support systems for the gabion veneer facing.
Saves Time and Labor: While gabion veneers do not require as much manual labor as a naturally stacked stone veneer with grout, they still require moving large quantities of stone, making it important to consider the cost when deciding whether to hire a contractor.
Saves Money: Mistakes made during the installation process, such as incorrect basket system placement, tieback system, or stone filling, can result in costly rework. Hiring a professional can help avoid these mistakes.
When is the best time to install a gabion stone veneer? Gabion stone veneers can be installed in most weather conditions, and you don't have to worry about moisture levels like traditional stone veneers. The gabion baskets are placed, followed by stone stacking inside the gabion basket as part of the cladding system.
Benefits of a Gabion Stone Veneer include:
Versatile Applications: With customizable gabion mesh specifications, including wire diameter and mesh size, you can achieve a unique and beautiful aesthetic for accent walls, exterior walls, fireplaces, and more.
Long Lasting: Durable steel and stone materials ensure the longevity of the gabion veneer system.
Cost Savings: A wide variety of stone options can be used within the gabion cages, providing flexibility in your budget. The ease of installation allows for DIY installation at a lower cost compared to hiring an artisan craftsman.
If you would like more information on the JOESCO Dura-Wall Stone Veneer system, please don't hesitate to contact us today!