When requesting a quote, please specify:
size of units (length x width x height)
type of mesh
type of coating
EXAMPLE: No. 100 Reno mattresses 4x2x0.23 m – Mesh type 6×8—Wire diam. 2.2 mm- Galvanized
Gabion baskets are manufactured from 8×10 double twisted hexagonal woven steel wire mesh, as per ASTM A975-97 Gabions are filled with stones at the project site to form flexible, permeable, monolithic structures such as retaining walls, channel linings, and weirs for erosion control projects. The steel wire used in the manufacture of the gabion is heavily Galfan (zinc-5% aluminum-mischmetal [Zn-5 Al-MM] alloy) coated soft temper steel. A PVC coating is then applied to provide additional protection for use in polluted, contaminated, or aggressive environments: in salt, fresh water, acid soil, or wherever the risk of corrosion is present. The PVC coating has a nominal thickness of 0.02 in. (0.50 mm). The gabion is divided into cells by diaphragms positioned at approximately 3 ft (0.9m) centers. To reinforce the structure, all mesh panel edges are selvedged with a wire having a greater diameter. Gabions shall be manufactured and shipped with all components mechanically connected at the production facility.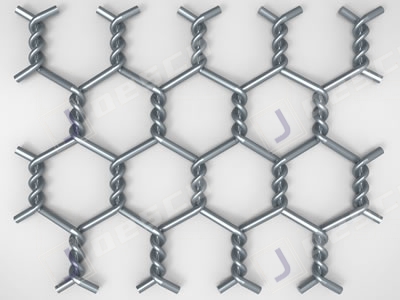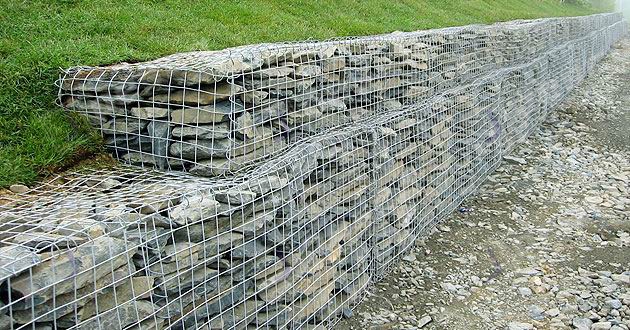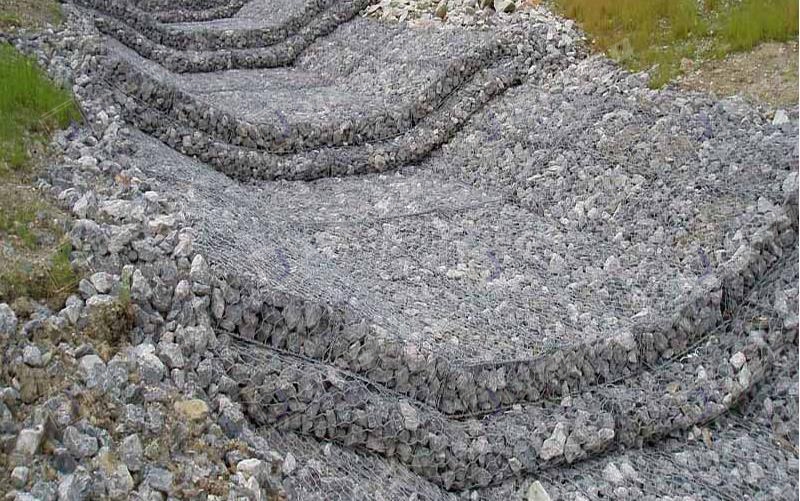 All tests on the wire must be performed before manufacturing the mesh. All wire should comply with ASTM A975-97, style 3 coating, Galfan, and PVC-coated steel wire. The wire used for the manufacture of gabions and the lacing wire shall have a maximum tensile strength of 75 000 psi (515 MPa) as per ASTM A856-03, soft temper steel.
Features
Economic.
Just fill the stone into the gabions and seal it.
Simple installation.
No special technology is needed. Weatherproof under natural destruction, corrosion resistant.
No collapse even under a big scope of deforming.
Sludge in the stones is good for plant growth.
Mixed to form a integrity with the natural environment. Good permeation can prevent damage by hydrostatic.
Less transport freight. It can be folded together for transport and further installation.
Gabion Baskets applications
Control and guide of water or flood
Flood bank or guiding bank
Preventing of rock-breaking
Bridge Protection
Water and soil protection
Coast protection
Seaport engineering
Strengthening structure of soil
Protection of road